Spend your holidays in a Provençal seaside resort, Le Lavandou in Var on the French Riviera.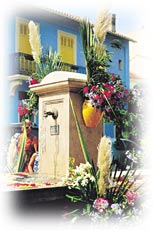 Located in the south of France, near to Bormes les Mimosas, the commune of Le Lavandou covers 12 Km of Mediterranean coastline with 12 fine sandy beaches and small coves in a natural environment: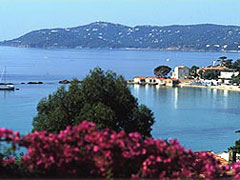 pines, mimosas, eucalyptus, succulents, palm trees. Exceptional sea diving trips off the coast of Le Lavandou. Fishing, sea trips. Traditional festivals. Originally, the village of le Lavandou was just a section of the to Bormes-les-Mimosas. In 1909, the people of Le Lavandou demanded independence. The Council of State passed bill to make Le Lavandou a commune via a law promulgate by the President of the Republic Raymond Poincaré on 25 May 1913. Lavandou centennial commemoration 1913-2013. Le Lavandou has been twinned with Kronberg (Germany) since 1973.
It has earned the following distinctions for its environment: 4 flowers from "Villes et Villages Fleuris", Blue Flag of Europe flag, Pelagos agreement, awarded 1er Regional Sea by Paca Region
Location Lavandou

District : Provence-Alpes-Côte-d'Azur (France South)
Position : opposite Golden Islands. Department : Var (83980)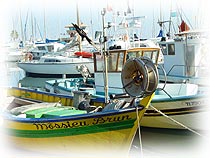 IGN maps : 3446ET or Zoom Michelin : 1114
Population : 5356 inhabitants [2015]
Altitude : 8 to 243 m
Surface area : 3005 hectares
See key figures for the town

How to get here?

Come to Le Lavandou by road, rail, air (Nice, Marseille, Toulon-Hyères airports) or by fast train TGV (Toulon station)
On site: taxis, car rentals, boats, quads and bicycles (protected cycle path of 100 Km in Corniche des Maures)
Free carparks: Place du Marché, Frédéric Mistral, Cosec (parking prohibited motorhome)
Regulated carparks 1h30 (timestamps April to November): some streets in blue zone, Soleil parking meters: Port carpark (timestamps April to November). see map
 Accommodation Le Lavandou

Events in Le Lavandou
Lavandou discovery
Useful information about Le Lavandou