In 1891 the painter Henri-Edmond Cross on the invitation of his friend Théo Van Rysselberghe, discovered Saint Clair and decided

to have a house built there, while in 1894 Pierre-Auguste Renoir painted the Lavandou beach, seen from l'Anglade. On 20th September 1903, Ernest Reyer Square was inaugurated in the presence of the famous composer himself. On the same day, the construction of a school complex was celebrated. The highpoint was the reading of a text by the Var poet Jean Aicard. During a stay in Le Lavandou in 1940, Maurice Utrillo painted a view of the fishermen village.


In the 30s a celebrity called Jeanne Sourza, Raymond Souplex partner in the radio show "on the bench", fell in love with The Lavandou and got married there in 1946. She opened a restaurant called " Jeanne et Nico ". It's thanks to her than Mistinguett came to the region.

Around 1957-58, Jacques Brel, who was then a young, unknown singer, used to dine in Le Lavandou. Another painter Nicolas de Staël also fell in love with the resort, and completed a series of about forty paintings inspired by the beaches of Le Lavandou. In the same period, famous people like Maurice Barrès and Joseph Kessel came to stay at the Moriaz Hotel in Cavalière. The latter was to write two novels there, and Mr. Roger Engelfred, an original thinker, created the famous false Temple of Hercules built on the slopes overlooking the district of Cavalière
Today, as in the past, Lavandou is home to the famous in the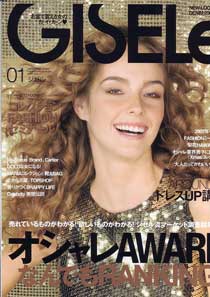 world of fashion and music and to artists, poets and sculptors of whom we respect the privacy and who you might come across quite by chance in the streets and on the beaches of the resort. Each year, Lavandou chooses its Miss who becomes Miss Corso. Some reach the famous beauty competitions of France (with the title of runner-up Miss France). But here, in Le Lavandou, you are the celebrity and we will always be very happy of your visit! Saint Clair beach on " the way of painters" pedestrian path that will make you relive the period with impressionist Henri-Edmond Cross, Seurat, Theo Van Rysselberghe. Away from the city center, a few kilometers, the famous Cap Negre is a private area that hosts some showbiz personalities, as well as the former presidential couple with the Castle Faraghi which has a commanding view. But on the Var french Riviera, fame is you first because we always appreciate your coming and your presence among us. Here you will find the friendliness and warmth of the Mediterranean Provence, a taste for good living.
Painters