He was born in Douai in 1856. When he was 10, his cousin Dr Soins spotted his artistic talent and had him take art lessons in Lille. The young Henri-Edmond Delacroix (his real name) was mentored and taught by Carolus Duran, Alphonse Colas and François Boivin in Paris later on. At the age of 25, he had his first exhibition at the 1881 salon under the English translation of his surname, Cross, to avoid confusion with Eugène Delacroix.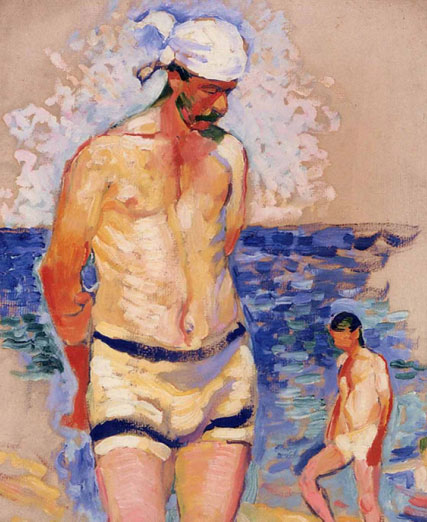 Henri-Edmond Cross came to Divisionism in 1891. He cut ties with the style he'd had for ten years and enthusiastically joined the movement which fuelled the Salon des Indépendants (an event he helped found in 1884). The former Impressionist disciple hung a Divisionist portrait of his wife at the Indépendants (now at the Modern Art Museum). Cross decided to spend most of the year in the Var, in Saint-Clair in Le Lavandou. He was committed to politics and a friend of the anarchists. However, illness soon overcame the artist: rheumatism then visual impairment affected his health.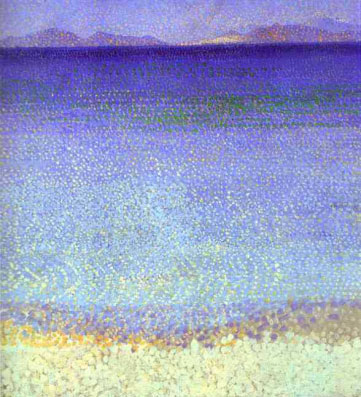 The painter spent time in Italy where he explored the work of Tintoretto and Canaletto. Alongside Signac, Cross brought never-before-seen and unrivalled beauty and natural light out of Provence: Fauvism had arrived and his early 20th century work features the beginnings of a new chromatic harmony which influenced Matisse in terms of luxury, peace and excess and prefigured the new abstract art doctrine. Henri-Edmond Cross and the Neo-Impressionists turned history upside down and shook up art theory. Towards the end of his short life, Cross visited Tuscany before returning to Le Lavandou where he painted his final pieces. In May 1910, he died at the age of 54 of cancer..
| | |
| --- | --- |
| | The topography of the Côte d'Azur and its Mediterranean light inspired a brighter palette and fuller touch in Le Nuage Rose, painted in 1896 during a stay in Saint-Clair. He managed to adapt the strict style of pointillism to his own technique by using small round, diamond-shaped or rectangular dashes of more or less the same size and spaced the same distance which, when juxtaposed next to each other on the canvas, make it look like a mosaic. |
The composition of La Barque Bleue is based on alternating three parallel and horizontal light and dark stripes with colours for dark features (water and boat hull) and warm colours for light tones (village in the background, two boat masts, port jetty and some trees in the mountains). The composition is based on the contrasts throughout the canvas: radiant gold and bright orange contrast with deep purple and blue with occasional hints of red and green. Colour features more in the parts it isn't in e.g. in Signac's work on pine forests in St Tropez during the same time.