Virginio Bruni Tedeschi, sailor at heart, Carla Bruni's brother, was born in Turino On September 20th 1960. He took pictures every day of his life, poetic and spontaneous pictures of the world.
His images are today the artistic patrimony of the Virginio Bruni Tedeschi Foundation. Taken between 1985 and 2005, they have been selected and presented for the first time in Paris in 2008 within the context of the Mondo Uno Virginio Bruni Tedeschi exhibition, which gathers 42 black and white photos, and SX70 polaroids series.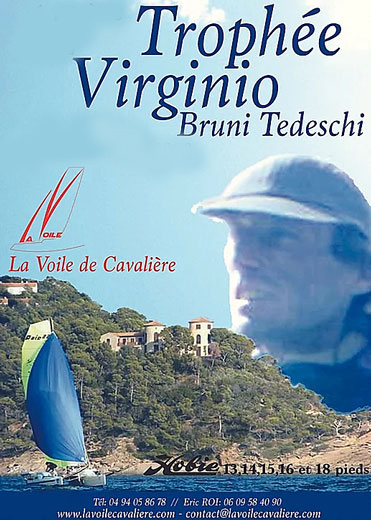 A visual universe where travel and everyday life, freedom and loneliness coexist. Dreamlike and real moments, instinctive and without any artifice, mirror of a personality in search of values and grace.
Mondo Uno is an imaginary journey. A mix of beyond time feelings, of chronology and itineraries lived by the photographer. In memory of the poetry of his eyes, we created this other journey.
Two years after after Virginio Bruni Tedeschi passed away at 46, his wife Isabelle Bezin plunged into the 3000 snapshots he took during his numerous travels from Patagonia to India, going by Easter island and Polynesia. This exhibition is accompanied by a book, Mondo Uno Virginio Bruni Tedeschi, designed and published by his wife Isabelle Bezin and Karine Chahin.
The book opens on a text of the photographer Jean-Baptiste Huynh. He mentions a portrait that, Virginio Bruni Tedeschi passing on July 5th 2006, did not allow him to do. The entire profit of the books and photographs sales goes as always to the Virginio Bruni Tedeschi Foundation. This foundation hasbeen created on February 12th 2007 in memory of Virginio Bruni Tedeschi. This non-profit foundation exclusively pursues social solidarity by promoting and developing, through its own resources, projects and initiatives at world level, in the domains of the education, medicine and research. Following a partnership with Unesco, the foundation is currently committed in four Southern African countries particularly affected by AIDS: Leshoto, Namibia, Angola, and Swaziland. Mondo Uno became a travelling exhibition in order to spread the good word in all four corners of the world.